 Daisy Criminal Defense Lawyer
Protect Yourself Against Making Another Mistake
Have You Been Arrested And Are Facing Criminal Charges?

Then Turn To Daisy Benavidez To Keep You Out Of Jail.
You've Been Arrested...
Your First Step Is To Hire The Right Lawyer
My Promise...
You Will Enter The Courtroom With Confidence
Y
ou're being charged with a crime and you suddenly have that awful feeling in the pit of your stomach…
You can go to jail and it can destroy your life…
You can lose your job…
You can lose your home…
You can lose your family…
In fact, you could lose EVERYTHING…
You must act now

if you DON'T want to go to jail and be labeled a FELON for the rest of your life.
We've all seen it on TV, there are some people who walk away free, and never spend a day in jail, and innocent men and women who spend years in jail.
The difference between the two is the defense that your attorney puts on for you.
There are only three outcomes that you are facing:
Go to jail for a long time

Get a reduced sentence,

maybe pleaded down to a misdemeanor and don't spend any time in jail

Walk away free…




Your outcome depends on choosing an attorney who is willing to fight for you and is persuasive to either the jury or with the prosecutor.
I've had many a prosecutor settle because I fight hard for my clients and don't let them get away with the sh*t they think they can pull simply because they're in a position of power.
There are times when they have a strong case, times they have a weak case, and times when they have no case.


Don't let them determine your fate

just because you didn't hire an attorney that would go to the mat for you.
Your

FATE

Is Based On Who You Hire
For example, just because you were arrested for a DUI, doesn't mean that the arresting officer followed the rules precisely as required by law.
Many cases that seem like a slam dunk on the surface, a client walks away free…


But you need to be represented by someone who knows the law and can reveal the mistakes made during your arrest.


The first thing you have to do is HIRE AN ATTORNEY… and don't say a word until we talk.


Speed is important if you want to get released on bail.
The second thing is to get you released on bail.
The third is to develop a defense to keep you out of jail.


If you want someone to keep you out of jail…
CALL ME NOW AND LET'S GET STARTED (616) 258-6021
Convictions often carry steep penalties, including driver's license revocation, vehicle forfeiture, placement in an alcohol treatment program, fines as high as $20,000, prison time as high as 15 years and more.
While it may seem like your drug or narcotic charge is cut-and-dry, it's always advisable to work with a knowledgeable attorney. We help our clients fight even the most complex narcotics charges.
There are few situations as complex or legally challenging as domestic abuse and domestic violence. You are protected from domestic violence by both civil and criminal statutes. This means victims have multiple avenues to pursue legal action against their abusers.
If you are charged with theft, you can face several types of theft charges, depending on the value of the property stolen. You can face anything from fines and limited jail time to prison sentences depending on your case.
While most traffic violations are civil offenses, there are some traffic offenses that may count as criminal acts. Whether you're facing a minor speeding violation or are subject to criminal action because of a traffic stop, I can help you fight the charges.
Exceptional person, hard working and gave me wonderful advice on what I needed. Very fast responses and more than helpful in explaining all my legal questions that I had concerns with. Thank you, for making me feel at ease with my situation.

Irasel Muneca Suarez

Daisy is the most dedicated lawyer we could have asked for..she kept in contact and was the best. I'm truly grateful I met her and hired her. If you need a lawyer daisy is the one you want. You won't be disappointed only amazed on all her dedication she gives you. I can't say this enough she truly is the best and most dedicated lawyer I've ever seen and worked with. We had her for a high criminal case. I'm honored and blessed for how hard she worked to prove our defense.
​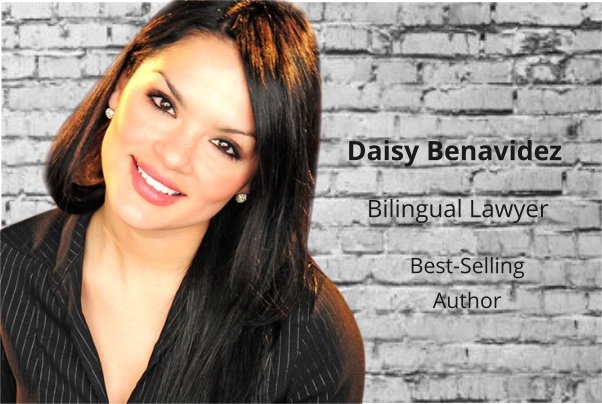 Don't Hire Just Any Lawyer
What you should know about me ...
After practicing in larger law firms for 10 years, I decided that I wanted to open a boutique practice of my own. With my previous law firm, I had to work with anyone who walked through the door. Now I can choose whom I want to represent and give your case the attention it deserves.
One thing about having a winning record in court and being known as someone you don't want to go up against is that often, prosecutor's want to settle to avoid court, and that can result in better outcomes for my clients.
LET'S GET STARTED
Discover how I can put your mind at ease
Enter The Courtroom With Confidence
Easy To Find & Convenient Hours
Hours
Monday 8:30AM-5PM
Tuesday 8:30AM-5PM
Wednesday 8:30AM-5PM
Thursday 8:30AM-5PM
Friday 8:30AM-5PM
Saturday Closed
Sunday Closed
Geographic Areas I practice in: Grand Rapids MI, Grandville MI, Walker MI, Byron Center MI, Wyoming Mi, Kentwood MI, Comstock Park MI, Muskegon MI, Norton Shores MI, Spring Lake MI, Grand Haven MI, Allendale MI, Coopersville MI